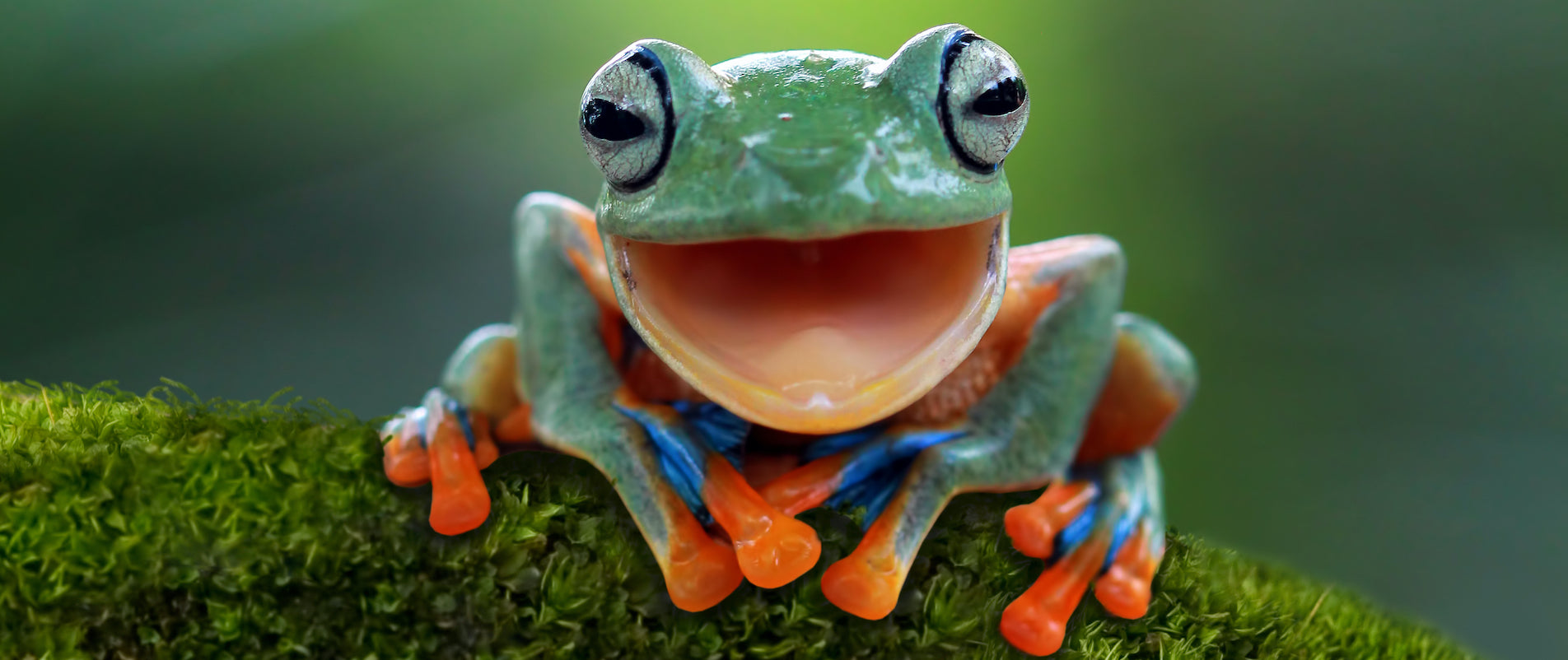 About Chill Frog
WE'RE ON A MISSION TO BRING A LITTLE CHILL TO A STRESSED OUT WORLD.
Chill Frog CBD was started by a group of close friends who are just like you! We each discovered the calming, natural benefits full-spectrum CBD can offer as a means of coping with the increasing stress of everyday life - especially when combined with healthy practices like exercise, yoga, and meditation.
In the confusing world of CBD, we bring clarity. We deliver premium, organic, made-in-the USA full-spectrum CBD at a great value to make CBD more accessible. All delivered to your pad with simple, clear explanations, and a fun, approachable personality.
That's where our Frog comes in. He's as chill as can be and perfectly brings to life what we're all about.
Plus, he's kind of a cool mascot.
In a fast-accelerating, hyper-intense, stressful world, we're here to help you FIND YOUR CHILL.


OUR MISSION
Provide the most effective, highest value products to help people responsibly & naturally find their chill in a stressful world. We make every aspect of our business SIMPLE and EASY to understand. Most importantly, we treat our customers like family.
Why Chill Frog

OUR VALUES
We strive to create BALANCE
We are TRANSPARENT
We focus on what matters to our CUSTOMERS
We keep things SIMPLE
Shop Now

OUR FOUNDATIONAL "LILY PADS"
Consistent Dosing – what we label is what you get
Simplicity – easy to understand & select what is right for you
Quality – only the purest ingredients – all sourced from the USA
Education – explanations to bring clarity to the confusing CBD world
Value – Premium performance at a fair price
Shop Now